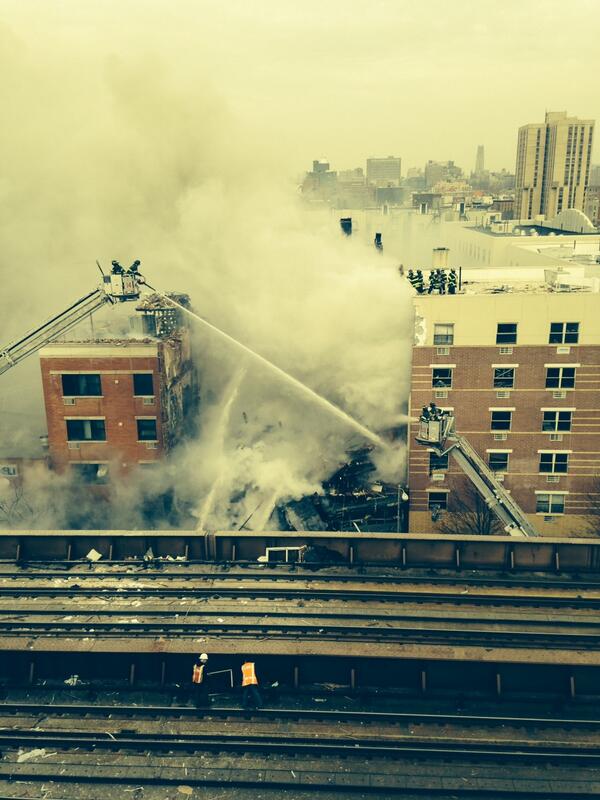 Image above courtesy of the FDNY.
For the most current news regarding this incident, check FireEngineering.com.
11:25 a.m.: News outlets report 17 people injured and 1 dead after two five-story occupied multiple dwellings (OMDs) reportedly collapse.

11 a.m.: News outlets report at least 11 people injured with at least one person dead. Two five-story multiple dwellings were reportedly collapsed. Some residents were unaccounted for. Con Edison, the local utility, reportedly responded to calls regarding a gas leak at the scene.
10:25 a.m.: Reports of a fourth alarm being struck. Live footage from the scene showed at least two master streams applying water to the structure and smoke billowing through the streets. NBC Connecticut reported that smoke could be seen for miles away in Midtown Manhattan.
ORIGINAL STORY: New agencies report an explosion and building collapse in East Harlem.
The reports indicate possible victims entrapped and the FDNY calling for a third-alarm response. News agencies reported that at least four people were injured.
More details as they become available.